BRAWL against real players in an action-packed but deep single-lane MOBA for mobile.
Travel to exotic locations, fight for glory and cash.
Collect tons of bad-ass fighters and take on other teams around the world.
Rumble Heroes is a real-time strategy game set in an alternate retro-futuristic 1987.
It's a pop culture mix tape in video game form
If you're a fan of arcade fighting and beat-em-up games from back in the day, you have to check it out.
GAMEPLAY
80's arcade brawler vibe with a modern twist & mechanics.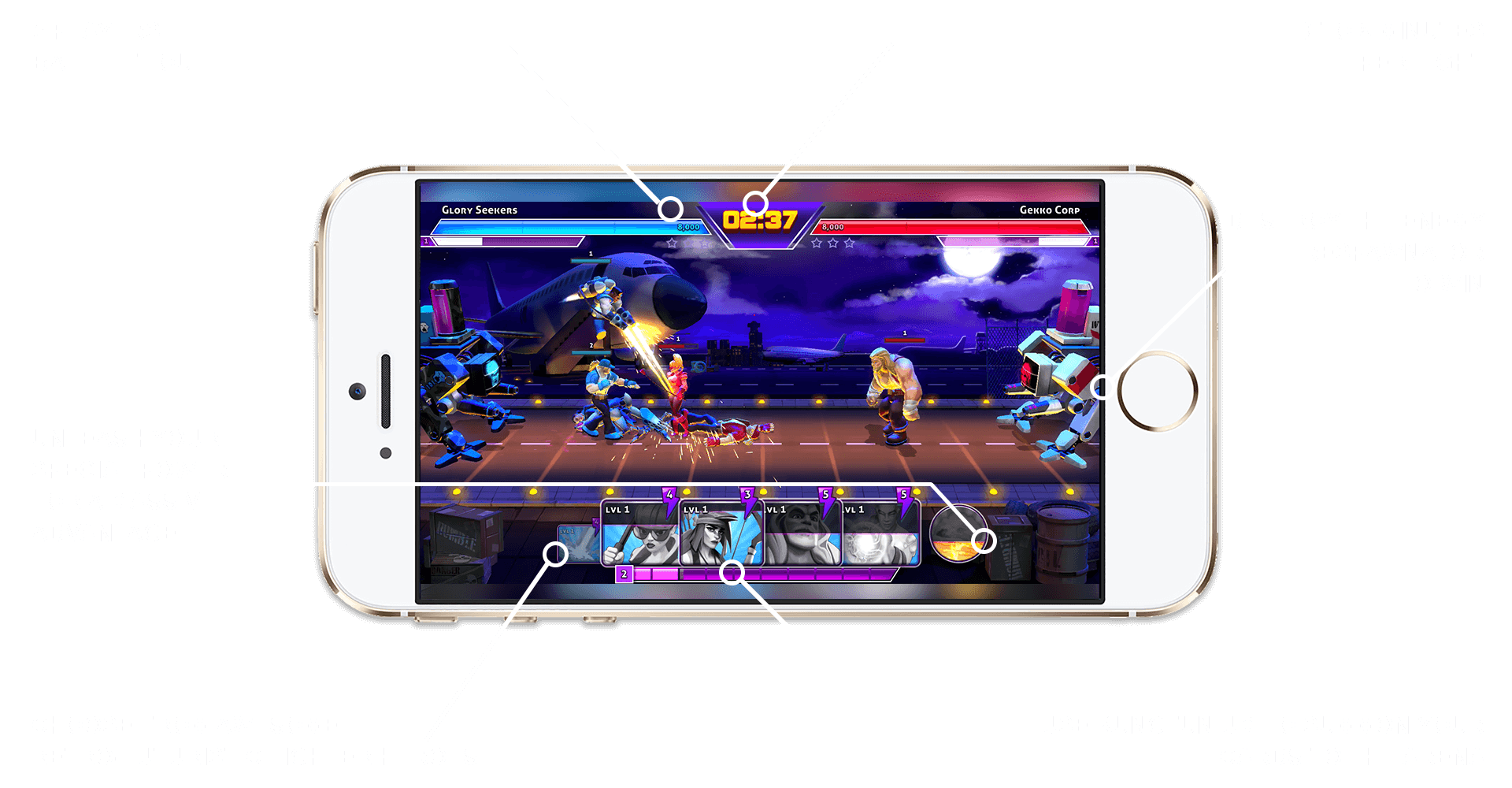 THE STORY:

THE FUTURE 1987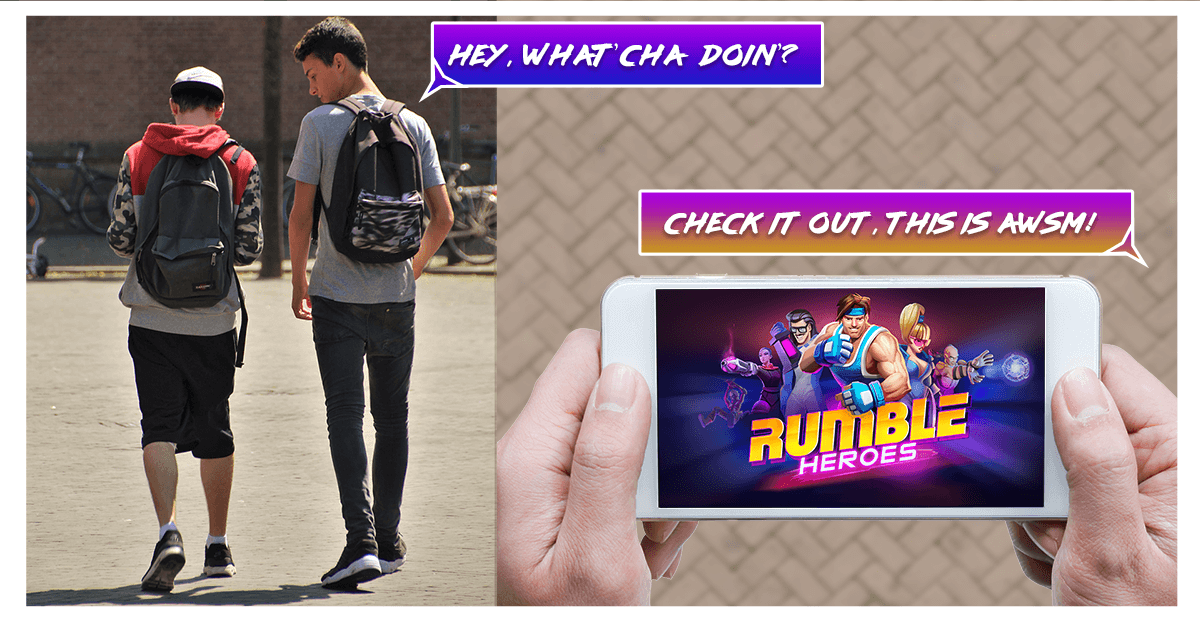 VISCERALLY COMPETITIVE:

A GAME THAT IS FUN TO PLAY AND FUN TO WATCH
Real-time competitive action with a new vibe
Skill matters but there's always a chance to come back!
Ability to "Trash talk" during matches with international short phrases and emotes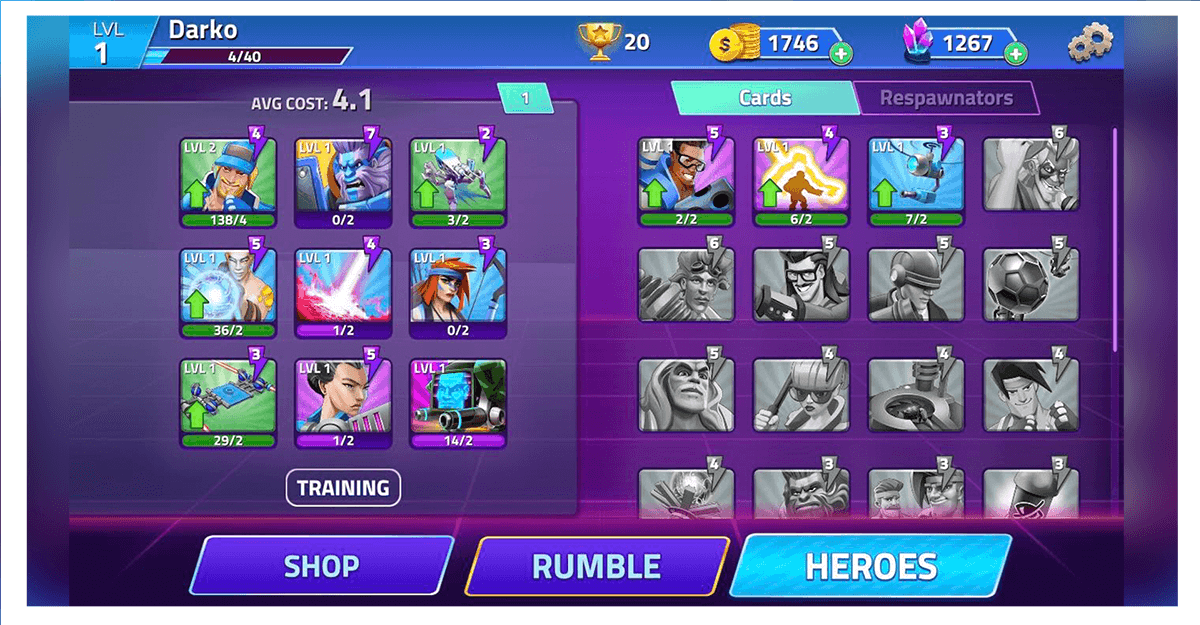 INSTAFUN:


EASY TO UNDERSTAND BUT HARD TO MASTER
PvP match-making or single-player anytime, anywhere
Familiar gameplay with a single-lane twist
Accessible core system with new unit types, emergent gameplay and depth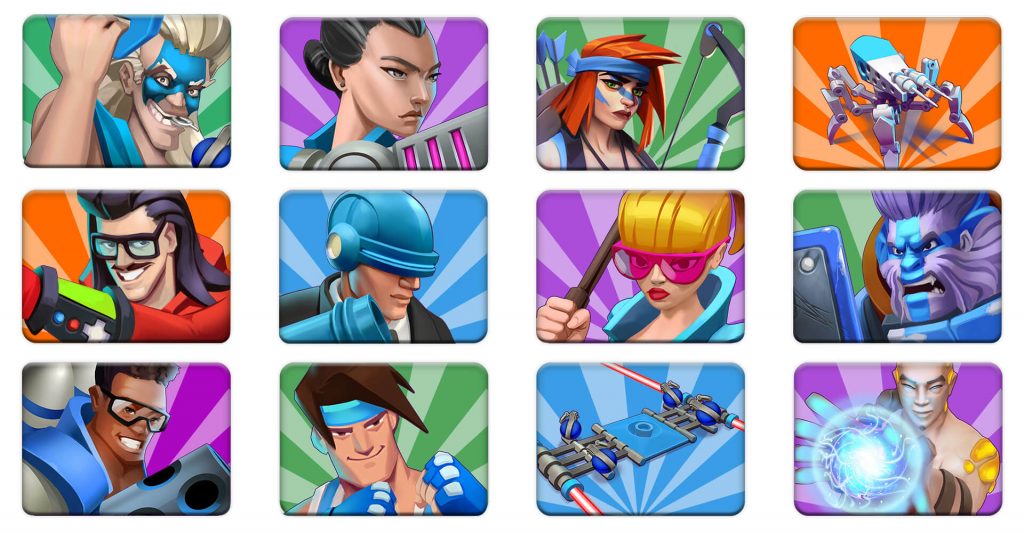 COLLECT 'EM ALL:

TONS OF FIGHTERS IN COMMON, RARE AND EPIC FLAVORS
Unlimited combinations allow for customization of the best offense/defense
Over the top action: arcade-style heroes and homage to arcade pop-culture
New card unlocks drive new strategies
SUPPORT
Contact us for any and all questions about Rumble Heroes on the e-mail address below.